Panasonic introduces a transparent TV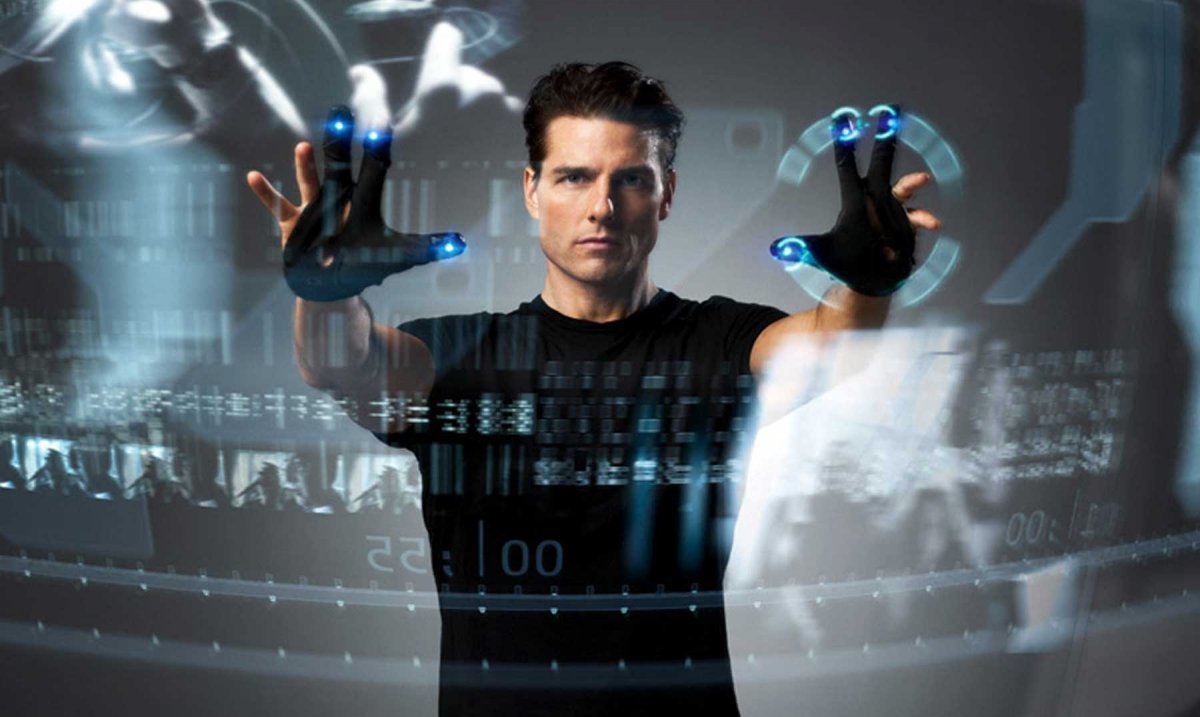 Transparent screens are nothing new, at least not in science fiction. The most well know, I would argue, is the interface from Minorty Report, as seen in the header image, but there have been many others. Consider, for example, the PADD (Personal Access Display Device) from Star Trek, which was only made transparent recently. Also, they weren't very good at naming things.
There is also the tablet being used by Liara from the popular video game Mass Effect 3.
And let's not forget Avatar. Or The Avengers. Or The Empire Strikes Back. Or Futurama. Or even this thing that lets you interact with the screen from the front and the back. There were even rumors floating around that Apple was going to be introducing a transparent iPhone and iPad, with some going so far as to render their interpretation of it.
It seems the main point behind these is to make them look more future-y, however while they are certainly technically feasible, their practicality is open to debate. A transparent screen leaves open whatever you're doing to the eyes of everyone around you, there would be no privacy and a serious lack of security.
But what about a TV? A transparent TV that you use for watching, but when you're not watching it, it just…disappears? Fades into the decor of the house, perhaps, without actually having to motorize it or hide it somewhere.
Panasonic has done just that, developing a TV using OLED technology, in which pixels give off their own light, in order to create a TV that is legitimately watchable while in use, and almost completely transparent when not. The catch is that the screen is made from a fine mesh which is then overlayed on actual, transparent glass. You don't see the mesh when it is off, and you don't notice it when it's on. Genius.
It'll be a few years before we see any type of commercial availability, but in the meantime, enjoy a gif of the process as seen on The Verge, who, I might add, really don't want you downloading their gifs.