Tag Archives:
Simpsons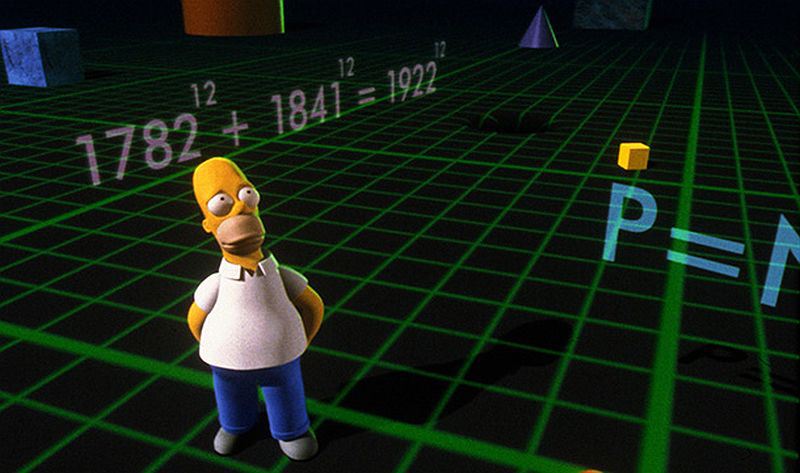 Love The Simpsons? Of course you do, everyone does. The greatest, longest-running, most award-winning, most culturally influential animated show in history has brought in fans for 25 years. While there have been ebbs and flows in the quality over that period of time, it can't be denied that the show, like Krusty the Clown himself, has been nothing less than an industry unto itself.
Even so, the show has not embraced the digital age as much as one might expect. Yes, they've had albums and games and a virtual world and a really great attraction at Universal Studios and even that total piece of offensive crap Tapped Out, but as for the episodes themselves, they've been the AC/DC of television shows. It's why I had to rip my own collection, that's it in the screenshot below.
But all this is coming to a spectacular end. FXX has announced that they have acquired the rights to the entire catalog of Simpsons episodes as well as the movie, and will be making them all available online to stream and watch whenever you want on any device you want wherever you want. Not only that, you can search for episodes or characters and set up playlists, just like a music service. But there is an enromous catch:
In order to bask in the glory of The Simpsons, you have to be a subscriber to FXX, and that channel is only carried in about 25% of the country, and apparently bundled as part of a sports package since it was originally intended as a soccer channel. If you don't have FXX in your lineup, then no Simpsons, or their massive 552-episode, movie-included marathon for you!
The Simpsons are not the first animated show to do this. At southparkstudios.com you used to be able to watch every episode of South Park (well, except for one) whenever you wished. The creators of the show, which started as an animated short on the Internet, were very smart to negotiate all online rights back when the Internet was a fledgling idea. The network gladly agreed, never thinking the Internet would become what it is, and as a result we all had full access to all episodes.
But no more. Just this month, an agreement was signed that put all South Park episodes behind the Hulu paywall, and starting in September you'll need a Hulu subscription to watch them. I'm no fan of Hulu, never have been, and I was disappointed to see this. I sense a lot of new torrenting will take place. Or a lot of new visitors to watchcartoononline.com.
So screw South Park! Watch The Simpsons instead, as well you should.