Tag Archives:
Allthings LED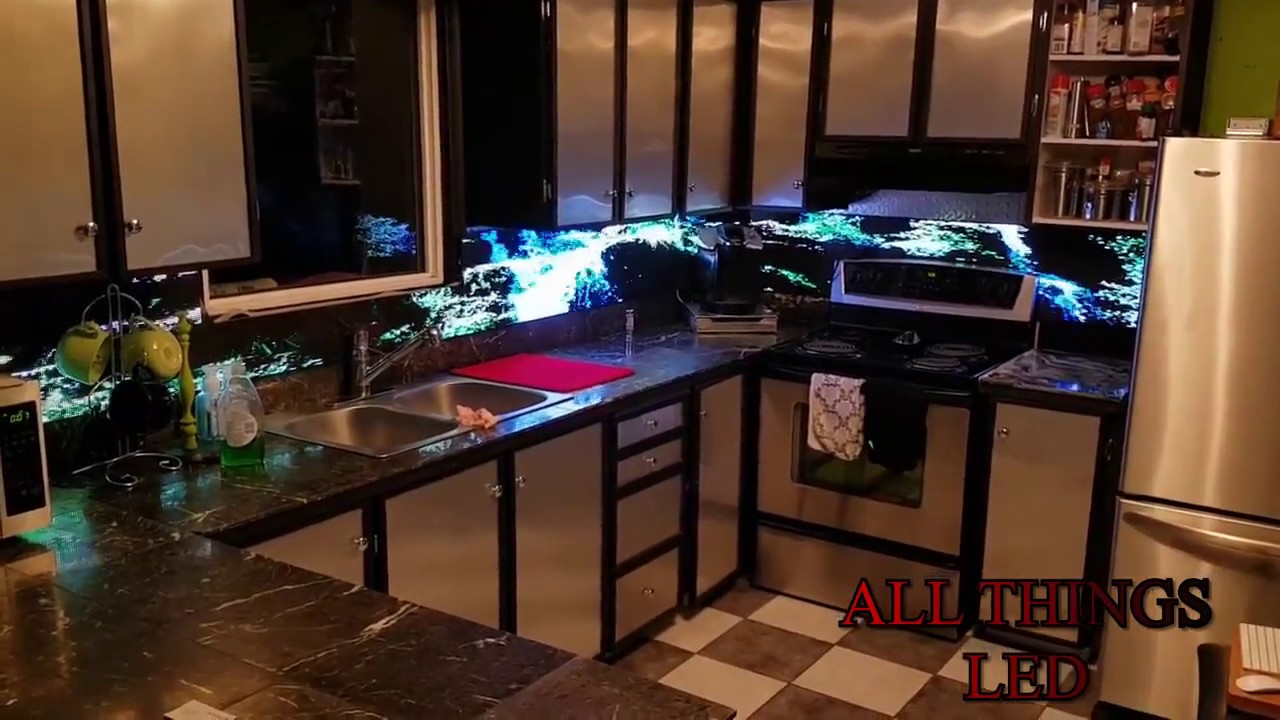 Now here is something beyond nifty. A company called All Things LED (Be aware: The site is very slow, probably because it's from Canada, eh) is apparently in the process of developing LED backsplash tiles that can show animations as they they were a pseudo movie screen. Before I get in to more detail, take a look at this video and be amazed:
According to their FAQ page, they did not expect their invention to become as popular as it did, and therefore they don't have a lot of specifics regarding mounting, availability, installation, etc. They do say it will run $150 per square foot, so be prepared to pay out the sap hole. Additionally, I had read on their site that they have a bespoke controller to control the animations, similar to what is used to control Christmas light animations, and that you can upload your own animations as well, however very curiously both pages that had that information now lead to 404s. I wonder why, perhaps it has something to do with being overwhelmed by the response.
Anyway, I love this kind of stuff, the animations are remarkable, when i designed my kitchen I wanted something very warm and subtle so this probably would not have been terribly appropriate, but I wouldn't have been able to resist, I'm sure. The snowflakes, the underwater video, the skull motif, at one point they're even showing a hockey game, of course. I could probably do without the fire, though, that's something my kitchen can do without. Very neat overall.