University of California, Irvine, becomes leader in eSports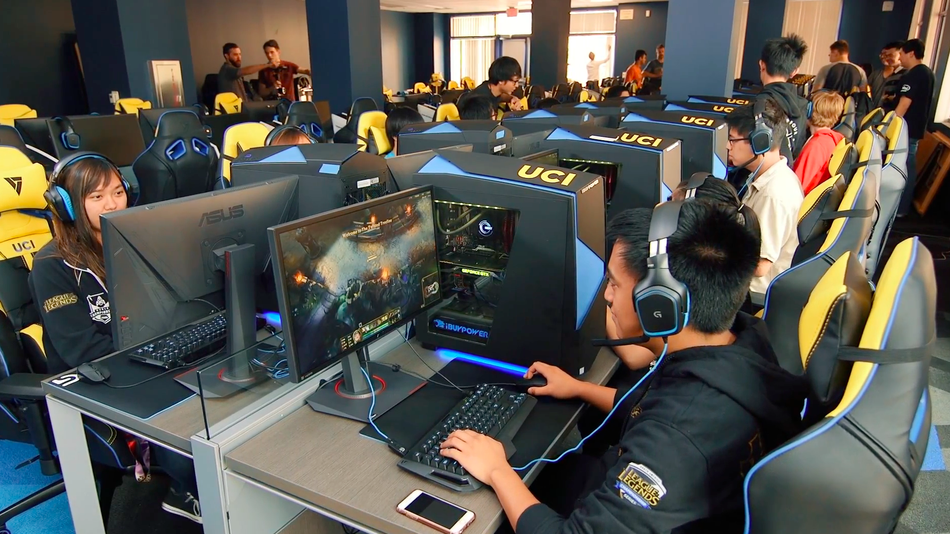 My employer, the University of California, Irvine, has become the first university to open an eSports arena, which is really just a big room with a bunch of high-end PCs in it for networked game play, and have a top-ranked League of Legends team that will be awarded scholarships for their participation.
Other colleges and universities have had school-sponsored eSports teams before; Robert Morris University did so back in 2014, and others followed suit, however the arena is what sets us apart. A dedicated gaming facility created with the blessings and support of League of Legends developers Riot Games and machines supplied by boutique PC source iBuyPower (terrible website design trigger warning).
The arena can also be used by students who just want to do some gaming. And because we're a university, there will be many, many opportunities for game-based research, something my own department does from many perspectives.
The official opening will be on Friday, September 23rd, and they are expecting about 1000 people. I've been in that room and that area of campus, and that would be quite the crowd, but it speaks highly of what they're doing and what they've already accomplished.