The end of a Vegas institution?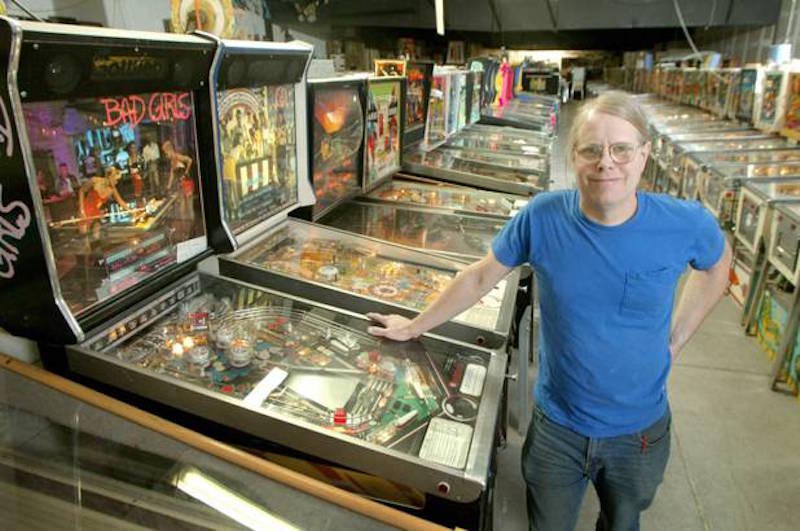 Back around 2012, at UNLV, I taught a course titled "The Business and Technology of the Video Game Industry." It covered a whole lot of history, from early board games played by ancient civilizations (Go, Royal Game of Ur, Mancala, Senet), as well as the history of digital gaming from Willie Higginbotham's Tennis for Two at Brookhaven National Laboratory, to Atari and the forming of Activision, through to today.
We also talked about pinball. We talked about its image as something rebellious, highlighted by it being the anchor of the Who's epic movie, Tommy, and its portrayal in popular media as the cause of all evil, to the implosion of the industry against the competition of home video game systems.
On the last day of the class, we took a field trip to the Pinball Hall of Fame and Museum, a stalwart icon of Vegas, and a non-profit museum that donates hundreds of thousands of dollars annually to good causes. You could even intern there to learn the art of repairing and maintaining pinball machines. I gave everyone one dollar to be sure they could try at least one machine, but of course they were welcome to spend their life savings if they so wished. It is Vegas, after all.
The museum is a wonderful place. Sometimes dark and quiet, but often ringing with the glorious electronic sounds of pinball as well as the familiar noises of classic arcade machines, from Pac-Man to Asteroids and beyond. There's even air hockey and some dancing puppet machines.
And a couple of days ago, I learned it may be closing for good. Owner Tim Arnold, who has repaired some of my own pinball machines including the very difficult to maintain Bride of Pinbot suffered a heart attack a few years ago and is now looking for osmeone to take over. But there are caveats, hoo boy are there caveats – you have to be able to repair the machines, and because it's a non-profit you have to work for free.
If you were paying a million dollars a year you'd still have trouble finding someone with the skillset to repair those machines; their electro-mechanical nature and the fact that neither they nor their parts are manufactured anymore makes them very challenging to maintain.
If this closes, it will be an immeasurable loss. It is often identified as one of the best off-strip things to do in Las Vegas, and it isn't that far away from the flashing lights, and anyway, it provides its own. Pinball itself is fast becoming a lost craft, although some companies like Stern still kick out themed machines.
If you have the opportunity, please visit before it's gone forever. They're hard to find, but they're unforgettable to experience. And if by some grace of G-d you're skilled in pinball repair and willing to work for free, well you should stop by in that case too.