No Amazon drone flights for now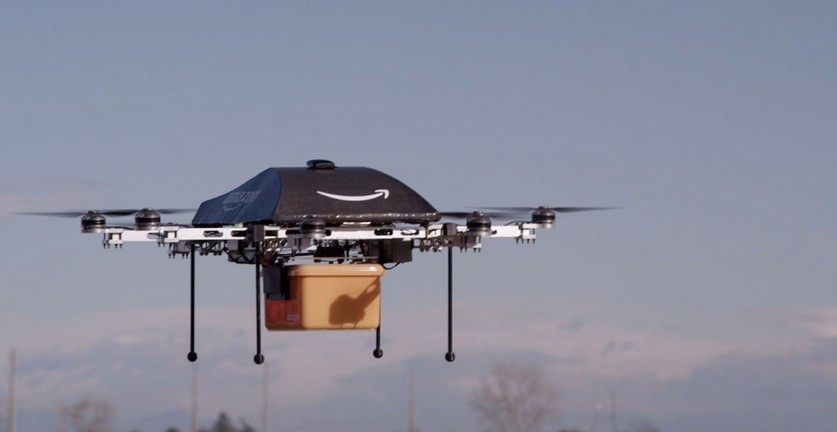 Last semester, I made a post about Amazon's intention to start testing the use of drones for the purpose of making deliveries. That's right, they wanted to have a drone, with your box attached to the bottom, fly to your house, land, drop off the box, then fly back to wherever it originated.
However, Amazon isn't the only one interested in drones; they're really popular. So popular, they have caused problems for commercial jets, landed on the White House lawn, and you can even take an aerial tour of various places in the world thanks to drones.
So popular have drones become that the FAA decided they had to develop some regulations regarding their commercial use, and it appears that because of this regulations Amazon's dreams of drone delivery will be left out in the cold.
According to a post over on the BBC (but has been reported all over the place), the regulations would require pilots to remain in line of sight of their drones and be FAA certified, as well as only operate during daylight, be under 55 pounds, limit speeds to 100 MPH and fly under 500 feet in order to operate a drone. That would leave the delivery service Amazon was hoping to implement less likely to come to fruition.
They also forbid drone delivery. So long air-beer.
That being said, it is possible to apply for an exemption if you feel your company and what it does deserves one. In fact, the FAA just granted a few exemptions to the FAA Modernization and Reform act of 2012, known as a Section 333 exemption (pdf), to some requests including film and television companies. So they are willing to work with those who petition for exclusion, however the FAA has a laser focus on security, much more so than convenience or retail, so even then Amazon might have difficulty getting their drone delivery service of the ground.
It would have been a neat thing to see, though. A drone landing at your door, dropping off the package, then flying away. I only wonder if it would be able to put the box in a safe place where it would be less prone to theft or would they just plop it wherever, what if it dropped the package, and what would prevent someone from stealing it (a GPS locator, perhaps) or someone shooting it down? So many questions.
Here's a video of it being tested. I'd like it to deliver one of these.