It's the big (apple) day!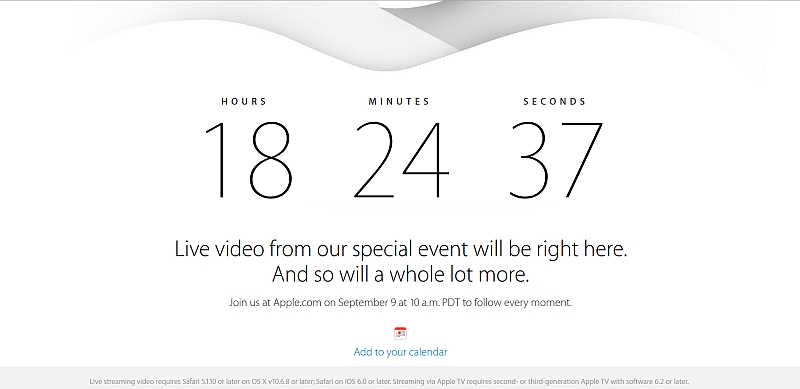 Today is the day that Apple will finally make its big reveal. Everyone is expecting the iPhone 6, that isn't news. In fact, people have already started lining up for it!
No, the big story is what else they're going to announce. The standard response is that it will be the iWatch, although there's no certainty. Well, there's a lot of certainty, just not total certainty. There's also the new version of Apple's mobile operating system iOS8, mobile payments, and health tracking.
We'll see. The whole thing will be livestreamed over on Apple's site at 10am (assuming you're using a Mac and Safari), so if you're interested and properly specced, head over and iWatch it all unfold live. Since this is also a defining moment for Apple CEO Tim Cook, whatever they do needs to be spectacular.