Tag Archives:
GDPR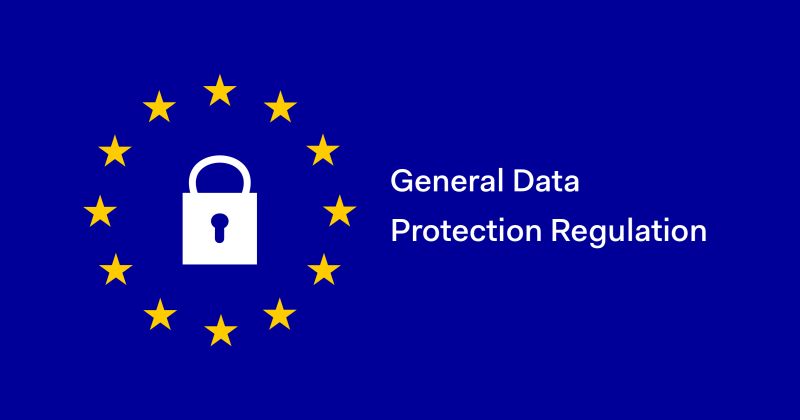 Let me be upfront: I'm making a lot of assumptions with that title. Still, you've probably noticed that many, if not all, of the online services you use have sent a flurry of emails indicating in one way or another that they are updating their privacy and security policies, and some just come right and state that it's because of Europe's new GDPR, or General Data Protection Regulation which goes into effect in just three days. It's impossible to sum up such a sweeping set of rules in anything close to a brief post, but essentially what they are trying to do is ensure that any company who does business in the European Union protects the data it collects from customers and others, and more importantly give people control over their own data.
This manifests in several ways I'll touch on here: One is that the vagueness that often accompanies privacy / security policies must be abolished. I'd honestly never thought of it in these terms until the GDPR came around, but some policies sneakily combine disparate policy acceptance into a single action. That's a complicated way of saying that when you agree to a privacy or security policy, you're actually agreeing to many things that cover many aspects of data storage and handling. So instead of signing off on each line-item bit of the policy on its own, you're agreeing to everything in one fell swoop; you can't tease apart the various components of the agreement based on aspects you agree with and aspects you don't. So that's one thing the GDPR aims to fix.
Seriously – have you ever read some of these privacy policies? (Norway has).
It also wants to give users complete control over the data that is gathered and stored about them, and I do mean all aspects. They can give consent for data to be collected and stored, and they can revoke that consent at any time. They can request readable by both man and machine (that's an important point) reports about what data is being kept about them and have them transmitted to another provider or service. If there is data that is incorrect users can request it be corrected and they can request their data be expunged completely, both of which are required to be done without undue delay.
Finally, at least for this summary, it requires complete transparency when a breach happens, with companies immediately alerting those affected and informing them what can be done to help address the problem. It also attempts to hold companies and services accountable for data breaches, to the tune of immense fines if they happen. According to the section of the GDPR official site that addresses financial penalties:
Amount

If a firm infringes on multiple provisions of the GDPR, it shall be fined according to the gravest infringement, as opposed to being separately penalized for each provision. (83.3)

However, the above may not offer much relief considering the amount of fines possible:

Lower level

Up to €10 million, or 2% of the worldwide annual revenue of the prior financial year, whichever is higher, shall be issued for infringements of:

Controllers and processors under Articles 8, 11, 25-39, 42, 43
Certification body under Articles 42, 43
Monitoring body under Article 41(4)

Upper level

Up to €20 million, or 4% of the worldwide annual revenue of the prior financial year, whichever is higher, shall be issued for infringements of:

The basic principles for processing, including conditions for consent, under Articles 5, 6, 7, and 9
The data subjects' rights under Articles 12-22
The transfer of personal data to a recipient in a third country or an international organisation under Articles 44-49
Any obligations pursuant to Member State law adopted under Chapter IX
Any non-compliance with an order by a supervisory authority (83.6)
As you can see, they are not screwing around, however this is also the part I take issue with. I don't have a problem with the transparency issues, however as any of my students knows, it is impossible to have one hundred percent security. That would mean no one can get in to utilize or benefit from whatever is being protected. And the split-second one person has access, the door is open to all sorts of potential problems. The vectors for attack and infiltration are so great, it's a nonstop, every second of every day war to protect data, and if it happens it can't always be laid on the shoulders of the company; they could be working feverishly to squelch millions of little fires yet someone could still be burned. This is something I feel could really use a revisit, and likely will in the future. There is no way this doesn't undergo revision and fine-tuning as the years go on.
So how does all of this relate to this website? Only in some very small ways as I don't actually do business – as it were – over there, over even over here, for that matter, but the website has a potential global reach, so why not jump in on the ground floor?
I was first notified that I had a new 'Privacy' entry in settings. Clicking on that showed me the following page:
You can see in the left sidebar there is an entry called pages, and that's where separate, standalone pages are developed and managed. Pages such as the ones you see linked across the top of IS301 like 'About This Site' and 'About Dr. Denenberg.' It took me a minute to realize this new settings page was telling me I now had an additional page titled 'Privacy Policy.' Just to be sure, I went over to the 'Pages' section to see, and sure enough, among all the others, there it was.
And here's what it said.
Very, very generic. Many words, yet says very little. I prefer it has fewer words yet says a lot, so I made some…minor changes.
Much better. As I said, I don't do business in the EU, or the US or anywhere else for that matter. Even so, everyone else is preparing, so I may as well. It wasn't a big deal, but it shows that impact this new legislation is having, from the biggest sites and services on the Internet down to tiny IS301.com.