Tag Archives:
chairhorsebatterybicycle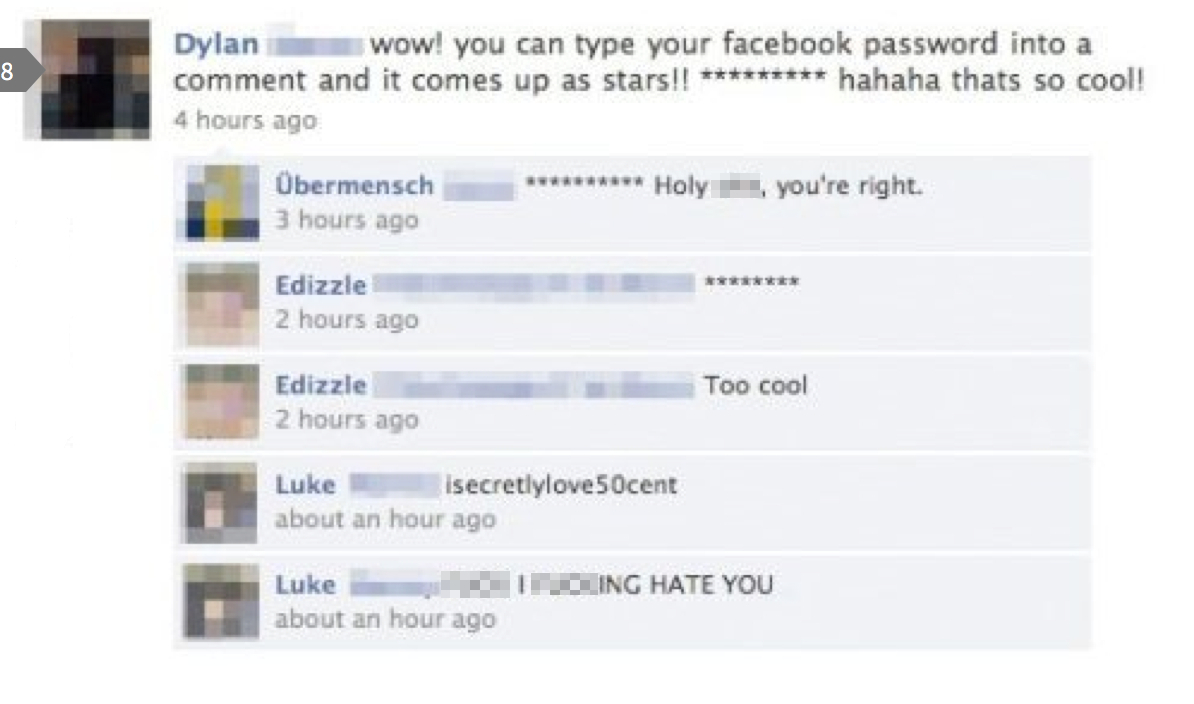 SplashData has, as they are wont to annually do, released their list of the worst passwords of 2015. Definitely look at the link, there's  lot of additional information there regarding how dumb we are when it comes to this. Want to take a guess which terrible password takes the top spot? That's right, 123456. Anyone suprised? Anyone? No? Frankly, if that's your password, you deserve whatever happens. Not to be all alone, other number-based passwords made the list as well, including 12345678 and 123456789. Other idiotic passwords include qwertyuiop, login, and passw0rd. That last one is especially offensive, as though the person thinks they are pulling a fast one by having a zero instead of an o. They're in for an unpleasant surprise.
I used a different header image than I originally had intended, one that showed the bad passwords from 2014. They're generally the same as last year, but I ended up not going with it because it was redundant considering the list below, but the original version of this post still referenced it. So I made a fun edit, and instead I found the Facebook post used in the header which – although I sincerely hope it's fake – really very much hope that it is fake – shows how gullible people can be. If it's real, I wouldn't at all be surprised. Now hold on while I allow a Nigerian prince access to my bank account.
There are some passwords on the list that are less offensive, as though the person tried, including dragon and starwars, but geez oh man, at least throw a capital letter or exclamation point or something in there, even the passw0rd people up above did that. If you really need to make a strong password, remember a sequence of at least four random words is the best alternative, and hopefully one day passwords will go the way of the dinosaurs and disco (although I do love disco), and we can switch to things like biometrics full time. Here's the full list, pasted from Cnet:
1 – 123456 (unchanged from 2014)
2 – password (unchanged)
3 – 12345678 (up 1)
4 – qwerty (up 1)
5 – 12345 (down 2)
6 – 123456789 (unchanged)
7 – football (up 3)
8 – 1234 (down 1)
9 – 1234567 (up 2)
10 – baseball (down 2)
11 – welcome (new)
12 – 1234567890 (new)
13 – abc123 (up 1)
14 – 111111 (up 1)
15 – 1qaz2wsx (new)
16 – dragon (down 7)
17 – master (up 2)
18 – monkey (down 6)
19 – letmein (down 6)
20 – login (new)
21 – princess (new)
22 – qwertyuiop (new)
23 – solo (new)
24 – passw0rd (new)
25 – starwars (new)
Incidentally, if you think you have a pretty robust password, and want to test if you really have the goods, you can go to howsecureismypassword.net and see. The site is legitimate, I promise, it's not stealing your credentials or anything like that, and it will show you how strong your password really is. Here's mine – I've got the process down.