Oh Steam, you never let me down (except when you do)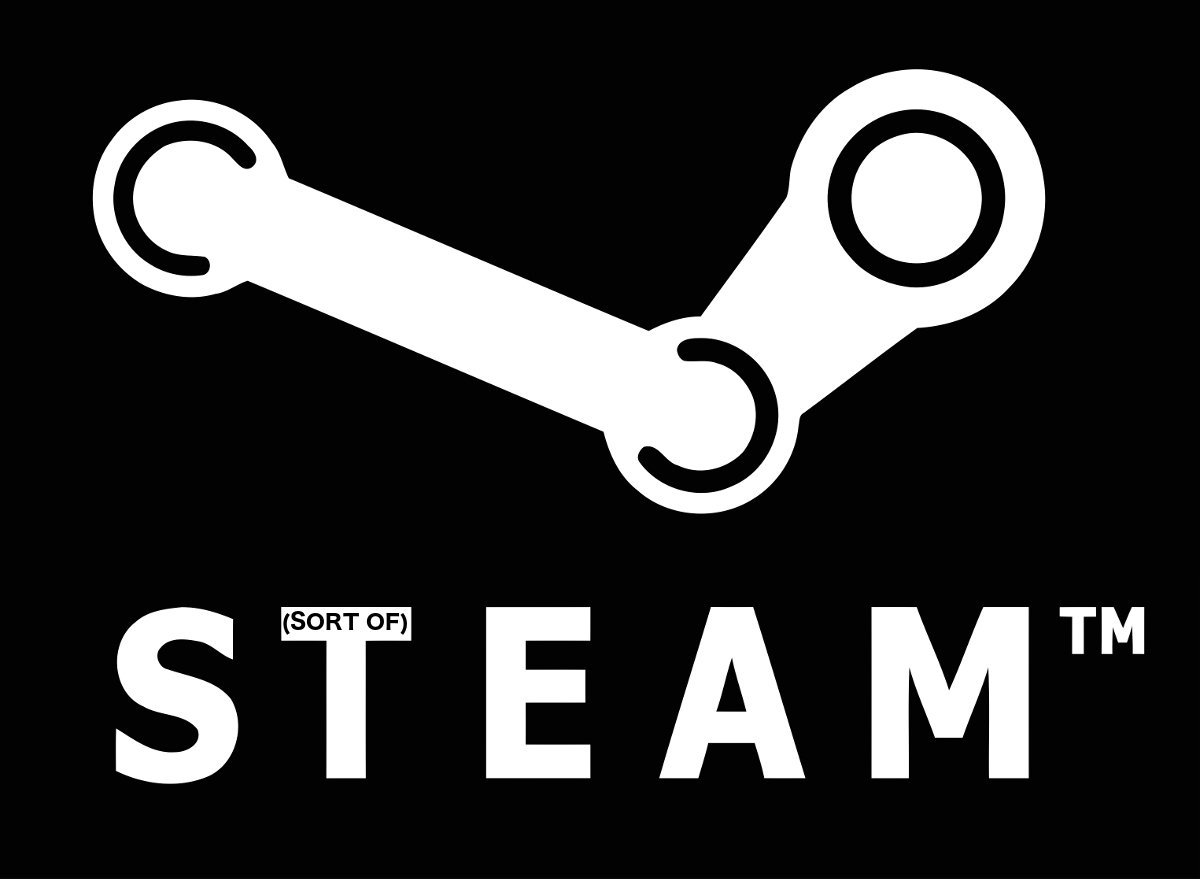 As you all know, I gave up consoles a few years ago, and use Steam exclusively. If you're not familiar with steam, it's Valve's digital distribution platform, the one that set the standard for the market and made founder and former Microsoft engineer Gabe Newell a billionaire. And not just any billionaire – he's #307 on the "Forbes 400" list of richest people in the country.
But I digress. I have a powerful PC connected to a beautiful 4K (UHD, actually, they're not the same) TV, a thingy that lets me connect a 360 controller and I use Steam's Big Picture Mode.
It's pretty nice, generally, and they've made significant improvements to the interface that make it even more usable with a controller. There is much easier access to game specifics, and more options from the Store page that bring it closer to the desktop client, not to mention they have really improved the input methods (hello, QWERTY keyboard!). The individual game screens offer easier access to game information, and the library has a nice, tiles look to it. The following picture shows the current, controller-friendly library interface taken from my very own machine.
But there is a huge non-functional elephant in the room; no matter how great the interface and all the improvements they've made, the fact is I can't buy anything. Here is what happens whenever I try to make a purchase using Big Picture Mode:
And the amazing thing is, this has been the result for at least two years, and has been a problem for others for years before that; I've found posts about this exact error going all the way back to 2009!
When I contacted them, I received this response:
Hello Darren,

Thank you for contacting Steam Support.

We apologize for the delay.

Unfortunately, we cannot provide the best support information for your PayPal account.

Please see PayPal's documentation for more information on working with the PayPal
system:
And they provided a link to PayPal.
Except the message on screen told me to contact Steam, not PayPal. Clearly I was irritated, based on my response:
Are you kidding me? As I mentioned in my previous message, this has
nothing to do with PayPal. I can use PayPal with any other transaction on
any other website, including buying games from Steam in the browser.

This only happens with Big Picture mode, and I don't get the chance to
change payment methods as this screen comes up immediately. I will try to
change the payment method in the browser, but I shouldn't have to do that
because of an incompatibility with Big Picture mode and PayPal. I am
re-attaching the screenshot.

Your links were not relevant to this issue.
To which they responded with a message telling me they would forward my concern on to the appropriate department, and I never heard from them again. Remember, this was in August of 2014.
So I have to buy games through the main client on another machine (a big TV while sitting on the couch is not ideal for that), and I do like the improvements made to the Big Picture experience, but I was really disappointed with their customer service that, in the end, was non-existent. I still have the problem, and apparently many others do as well, and since they show no sign of addressing it or even offering a workaround I guess I'll just have to deal with it. My 100+ games show I'm willing to do that, and that I'm weak, although I also use the quite wonderful GOG to the tune of 158 titles, while steadfastly and perhaps stubbornly refusing to use Origin since it's EA, or Ubisoft's Uplay which is obscenely intrusive.
Here's a shot of GOG's client interface. They also developed The Witcher series, so there's that. I really like the company and their offerings.
I also wonder if this will impact the sale of Steam Machines in any significant way. it seems to afflict a non-trivial number of users, and that would render the machines useless, at least for most intents and purposes.
I'm still getting a Vive, though. You hear me, Steam? You'll take my money and you'll like it!
Oh, there's also this, which happens a lot too.